Fan Yin
Fan Yin (范胤) is a Chinese professional player. He was born on 1997-12-10 and became a professional in 2011. He was promoted to 6p in October 2016.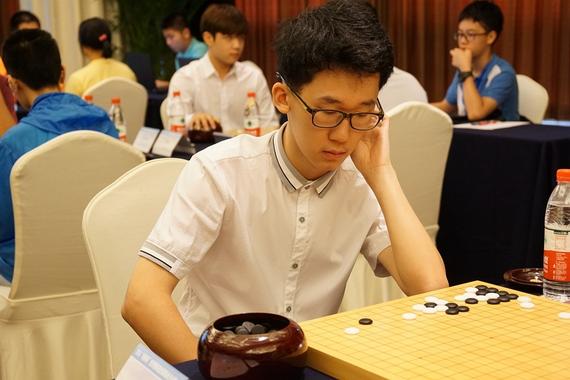 Fan Yin on the way to winning the 2016 National Championship
His main success has been in the Chinese National Championship, winning the men's division in 2016 and finishing 2nd in 2017. In international play he made it to the quarterfinals of the 3rd Bailing Cup in 2016.
His profile on

Chinese Wikipedia.