Dropping Back With ADiagonal Play/ Discussion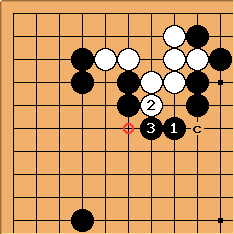 Tas: I dont get it. Do you mean this: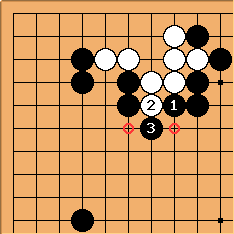 Instead of this?
Aren't there two cutting points in both? Okay, I see that the latter is definitely weaker, but I don't see fewer cutting points.


Charles, Well, I have marked them with circles.
Tas: c in the first diagram is definitely a cutting point?
Charles That would not be called a cutting point. To cut a diagonal connection requires two plays, not just one (normally). The page on atekomi may help.
Tas: Of course, I didn't notice that white was missing a stone there.