Don't Get Too Close
When attacking a weak group, do not get too close.
Attaching is often too close; the proverb says "Dont Touch Weak Stones"
The closer you get, the more options your opponent has. In the case of the attachment, your opponent has more options because you have fewer liberties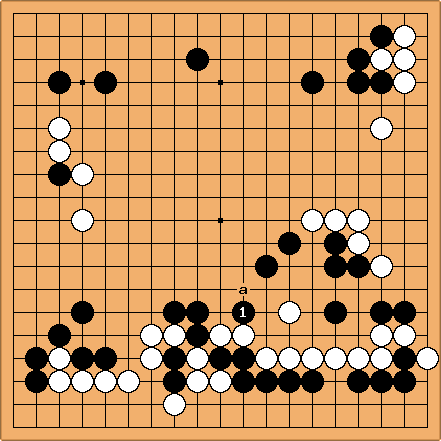 In this game, I am Black, and doing well. However, with

, I get too close. a would be better. -meditation
Further analysis in the discussion.
tapir: Though, when trying to capture cutting stones stay close enough.