DGSWishlist/statistics
This page collects some information on the evolution of the DGS statistics graph

here.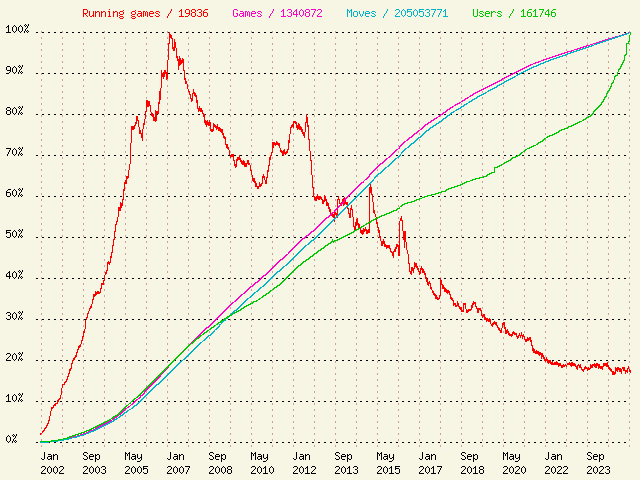 DGS statistics graph
This graph is also discussed in

this topic.
Nov 2005
OGS born
January 2007 - summer 2010
(to confirm) The number of games had a maximum in 2007 when a special user used to play hundreds of games in parallel. And because of this, there are quotas.
Later followed by a significant downspike?
Dec 2011
Summer 2013
Jan 2015