Choshi Examples
Example 1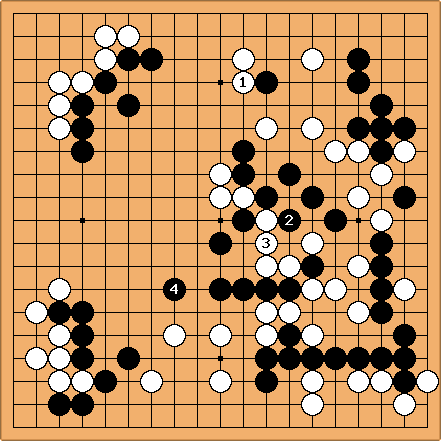 This example comes from Atsuku Utsu (To Play Thickly), by the editorial staff of Igo magazine, p. 116. White was Takagawa, Black was Kitani.

"reinforces the top side with choshi."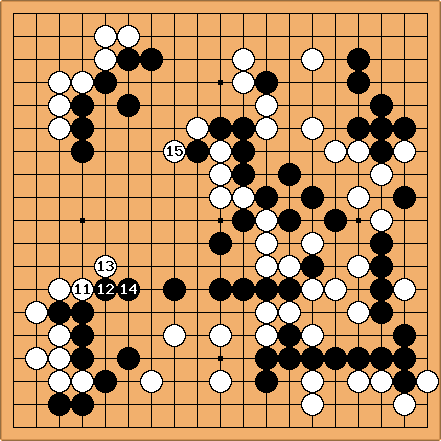 White plays kikashi with

-
before playing
. Now the game depends upon Black's attack on White's central group.
---
Example 2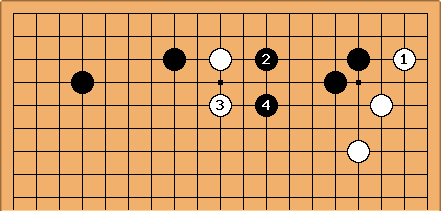 By taking profit in the corner with

White considers the exchange of

for

choshi, but in reply,

provokes

, also choshi. (i.e. White shouldn't play this way.)


---
Example 3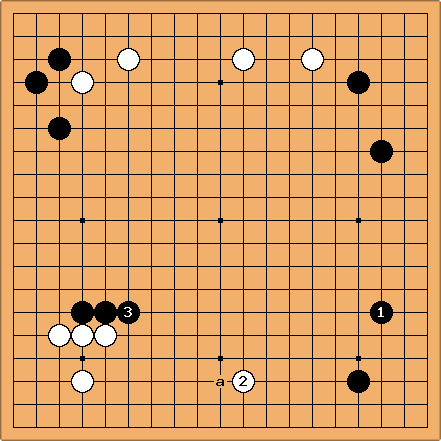 This example comes from 21st Century Go, vol. 5, p. 229, by Go Seigen.
In the real game Black extended to a, but Go Seigen likes the enclosure with

.

invites

, and then Black follows with

, for choshi.