Capture the Cutting Stones in Joseki 2
The proverb is "Capture the cutting stones". This discussion continues from the previous page.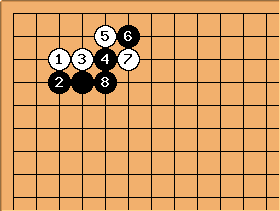 After the 3-3 point invasion at

, Black blocks and plays double hane with

and

. White naturally cuts and now the proverb comes in.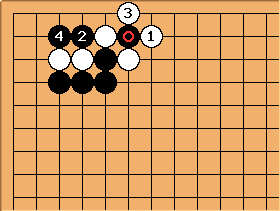 is a cutting stone.

and

capture the cutting stone.

and

capture the corner.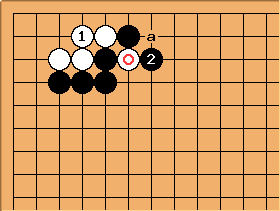 If White ignores the proverb, Black will gladly follow it and capture

in a ladder at

[1], or cut it off with a.
This is even sente against the White group. See Kyu Exercise 1. So White ends up in an unfavorable position.
---
[1] It is improbable the ladder is bad, because then Black would not have played the double hane.
Charles I wonder if this comment can be checked in pro games.