BeginnerExercise31/Attempts
It is important to see that the second of white's moves cannot be played first.
---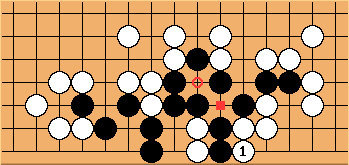 The circled point is not an eye, so the trick is to falsify the eye marked with a square by playing

.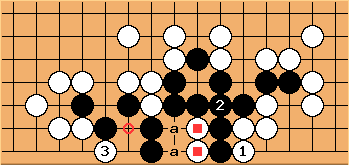 On the other hand,

might be better off killing this eye. But then Black can play at either a and atari the marked white stones.