Beginner Exercise 150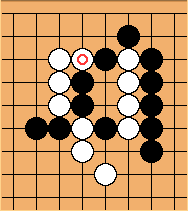 Let's see if we can revive some interest in the beginner exercises.
This is adapted from one KGS game I played some time ago. I was White. How could two dan players get this very easy position wrong is something I don't know, probably because both of us were not thinking at that time.
---