BSR 2003 W112 discussion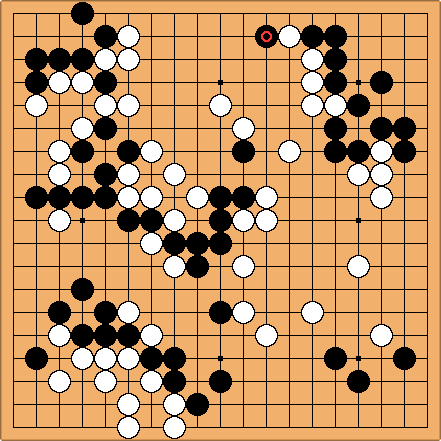 Charles In this position the clamp

takes advantage of White's shortage of liberties, in a standard way. The question is whether White could have avoided this, earlier.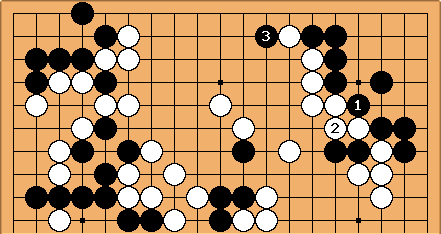 Suppose that White hadn't played tenuki after

, but had answered at

. There is a reading problem here, after

is tried.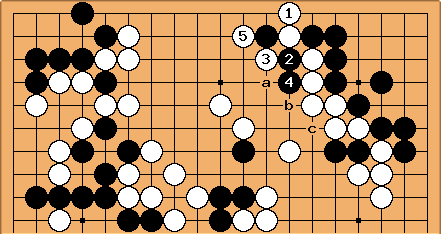 These plays are inevitable. Then Black has a choice of three directions in which to play atari:at a, b or c.
Black can play at a whenever it seems useful.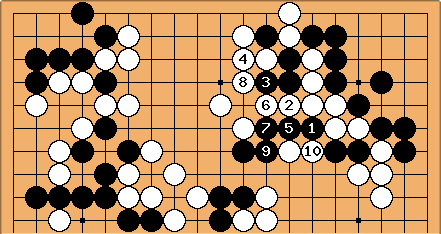 If Black plays this way, White's shape seems to be good enough after

. Up to

Black can only make a small dent in White's centre.
There are some other variations to consider: but White 112 in the game seems to have been a 'tenuki too far'.
---
unkx80: Argh, yes, it was a reading error on my part. =/
Migeru: Wasn't it I that missed the shortage of liberties? (Sorry, Charles)