Allowing two enclosures
A piece of advice often heard is not to allow your opponent make two enclosures. This may be a controversial statement, as can also be seen from the /review with AI. Here's a treatment of this principle: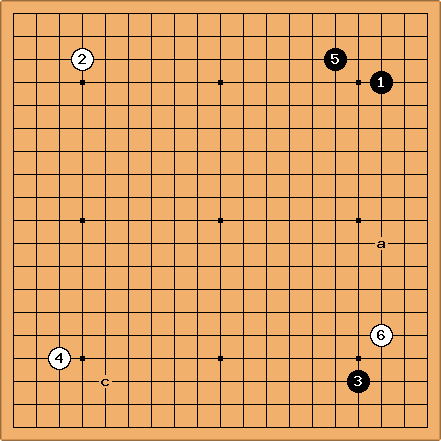 Deep down, the shusaku opening is based on this principle. After both players occupy an empty corner, Black plays his first shimari with

. Now White "must" prevent the second shimari, but then Black can play an ideal double purpose move at a, pincering and extending at the same time.
You can find the ensuing measures and countermeasures on the shusaku opening page.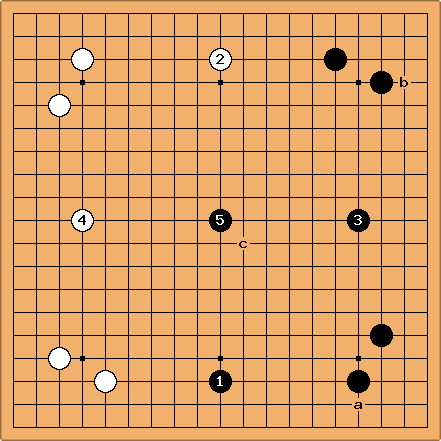 Carried to the extreme, if White continues to mimic Black's corners, he builds an ideal moyo, at the same time ruining White's.
So the idea is to end this building contest as soon as possible, going for a strategy which cancels out the power of Black's first move. The obstruction of two corner enclosures seems a good point for this.
Clearly, this idea was prevalent in no komi go. Later, professional games do contain two enclosures.
I wouldn't say the above is necessarily bad for white though. Tengen does appear to be a big point in the fuseki (and black just got tedomari), but it's still playable. After a probe at a or b, or an angle play at c, the use of tengen in the future becomes unclear. ~srn347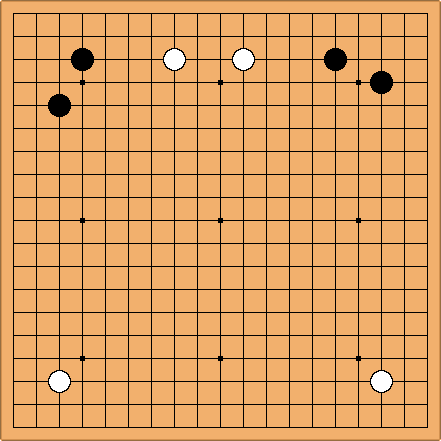 For example, this version of the enclosure opening has occurred a number of times between top players.
Obviously Black's corners are bigger than White's. But White has komi.