4-5 point, 3-3 invasion, attach
The Clamp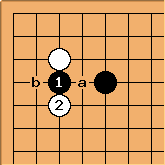 is not a recommended move because iof the clamp at

. Next, Black should play a, b being a mistake.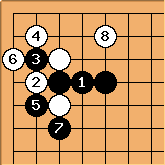 A classical case of cut the side you don't want and capture the cutting stone. This variation depends on a ladder. If it works it is usually the better choice.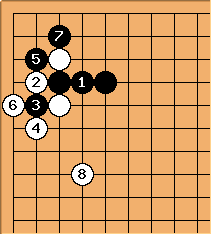 Black may favor the corner, especially if the ladder in the previous diagram doesn't work, but usually this is better for White.

can be omitted to play elsewhere.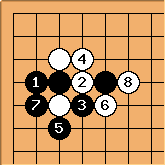 If black does play at

, then

. If Black cuts on the outside, this result follows which is good for White.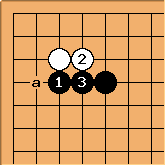 This reverts to the 4-4 point, 3-3 invasion and is not White's best option, which shows that

was not Black's best option.
Hane