3-4 point low approach from the wrong direction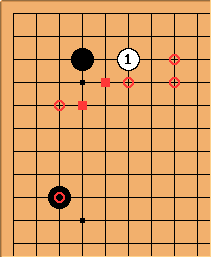 is considered a kakari 'from the wrong direction' because it does not prevent an enclosure. It is in practice only played when there is already a move like

on the left side.
The most common answers are the squared points, the main alternatives are the circles.
---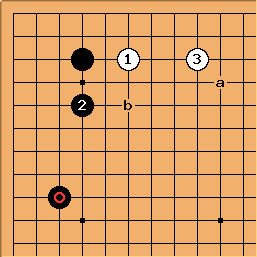 accepts the invitation to make an enclosure. After

, the joseki is finished. If White already has a stone at or around a,

is played at b.
---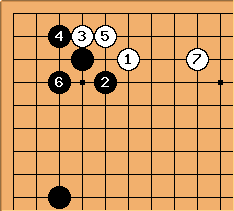 puts more pressure on White.

is one possible answer. After that, Black must choose between peace and war.

is the peaceful answer, and white creates a living group. The alternative is

at

, but my data are insufficient to specify what would be joseki after that.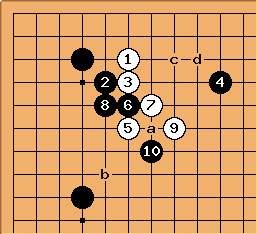 More common is the push up at

. There are various possible answers. Here is one follow-up. Other possibilities for

are c, d and

.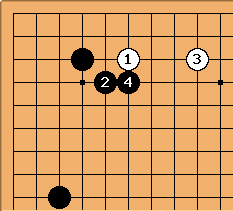 A third possibility for White is the extension at

. Black can continue with

, but White often plays tenuki after this, considering

a light stone.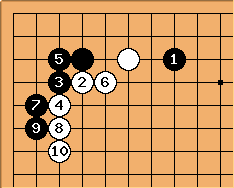 When black plays the pincer with

, a common variation is shown here. After

we are in a position that is more commonly reached through the 3-4 point distant low approach, one-space low pincer joseki.